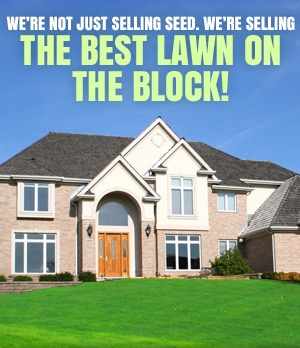 Type in your ZIP code below and then select whether your lawn is Shady or Not Shady*
*Choose "Shady" if lawn gets less than 4 hours of direct sunlight daily
Three GREAT Ways to Buy Superior Grass Seed

Free Ground Delivery On Every Order.
Order by noon (Eastern) M-F, get same day shipment
.
Find Delivery Time Here

Why choose our seed?
Plant breeders produce improved varieties, improved varieties produce a better lawn.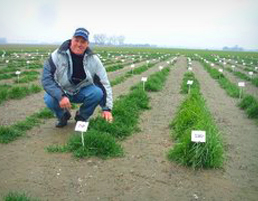 The certified seed varieties, mixtures, and blends we sell are your assurance of a superior lawn that will beautify your property for years and years to come.
Through the science of conventional plant breeding, turfgrass breeders select individual grass plants for quality, color, density, resistance to diseases and insects, tolerance to heat, cold and much more.
After years of selection and natural cross breeding of the strongest and most attractive plants, the new seed variety is examined by two independent expert panels to verify 1) uniformity, 2) uniqueness, 3) stability, and 4) eligibility for seed certification.
Remember, inferior turfgrass seed will never produce a superior lawn no matter how much time, effort and money you invest after planting.
Fertilization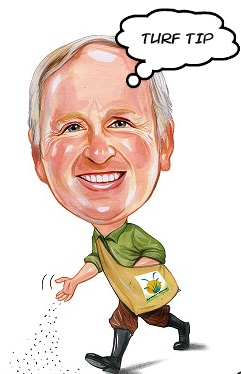 Late May is the recommended time for your first of three (May 30, Sept 1, October 15), fertilizer applications of the season. Generally speaking Memorial Day weekend is the best time, but slightly earlier is also okay if your lawn seems to be loosing its green color.
We recommend Turf Maximizer Turf Fertilizer (22-0-20) because is has a very slow release nitrogen source (methylene urea) which keeps your lawn green for several months without producing rapid shoot growth and extra clippings. Turf Maximizer is extremely small "greens grade" particle size, which places more fertilizer near each turfgrass plant.
Order your fertilizer early so you can time it just right. Turf Maximizer stores well and never cakes up. We never charge for delivery, so stock up now.