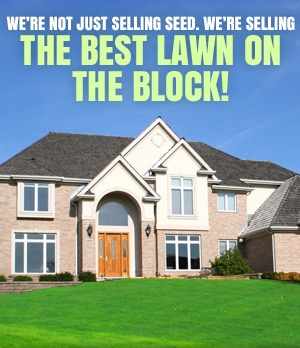 Type in your ZIP code below and then select whether your lawn is Shady or Not Shady*
*Choose "Shady" if lawn gets less than 4 hours of direct sunlight daily
Three GREAT Ways to Buy Superior Grass Seed
Why choose our seed?
Plant breeders produce improved varieties, improved varieties produce a better lawn.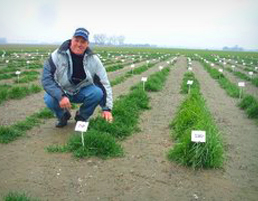 The certified seed varieties, mixtures, and blends we sell are your assurance of a superior lawn that will beautify your property for years and years to come.
Through the science of conventional plant breeding, turfgrass breeders select individual grass plants for quality, color, density, resistance to diseases and insects, tolerance to heat, cold and much more.
After years of selection and natural cross breeding of the strongest and most attractive plants, the new seed variety is examined by two independent expert panels to verify 1) uniformity, 2) uniqueness, 3) stability, and 4) eligibility for seed certification.
Remember, inferior turfgrass seed will never produce a superior lawn no matter how much time, effort and money you invest after planting.
Time to Plant and Fertilize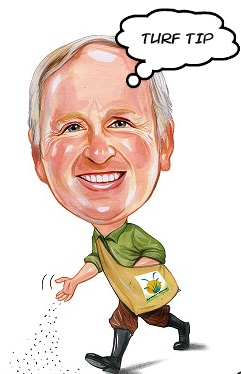 August 15-September 15 is the recommended planting time in the northern half of the country.
Don't wait till the last minute to order your supply of premium seed. Ironically, the peak season demand for turfgrass seed coincides with the low point in seed supplies. Mother Nature produces only one seed harvest a year each summer. Out-of-stock conditions are common, especially for the highly sought after varieties that perform well in the National Turfgrass Evaluation Program, because "new-crop" seed doesn't reach the supply pipeline in time for optimum planting dates.
Stored seed will not be damaged as long as the temperature plus humidity is less than 100. If you have your seed in hand you can plant just before a rainy period.
September 1 (Labor Day) is the recommended time to apply your second application of Turf Maximizer fertilizer, so don't forget to order that too. Turf Maximizer is an extremely small free-flowing particle that never cakes up in storage. Delivery is free, so order your Labor Day fertilizer now!